VENDOR VOTED #1 OF ALL CHARLESTON WEDDING DJS
Meet Stephen & Darby Events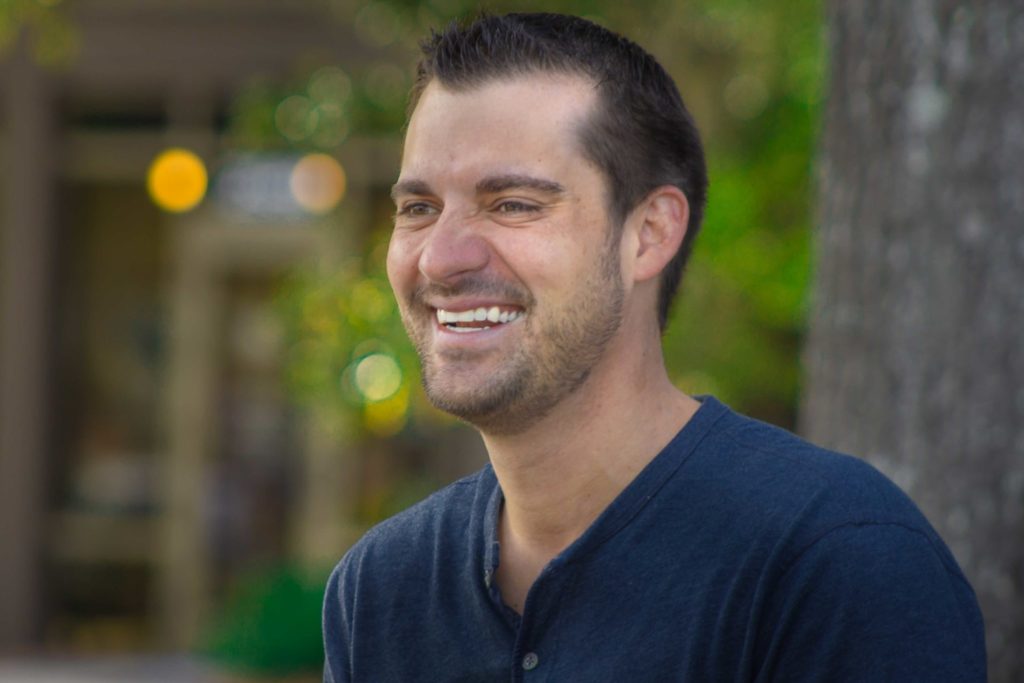 My name is Stephen Darby and I'd love to be your wedding DJ in South Carolina! For many years I have worked hard to set myself apart from other wedding DJs in Charleston, SC by providing something unique and different. I also was fortunate to be voted by my peers as the #1 best wedding DJ in Charleston, SC. I am originally from Atlanta, Georgia and have been entertaining audiences all over the country for over a decade. Everything you are about to see is from a wedding or event that I've been a part of in the last 8 years alongside colleagues, friends and the finest wedding and event professionals in the country. Here is my story.
As a classical pianist from the College of Charleston, I have found my niche in incorporating live piano instrumentation while DJing. If you have a moment, take a look at my section of VIDEOS and I can demonstrate how! Although I incorporate live piano, DJing is truly the foundation of what I do.  All in all, my incorporation of live piano makes me very unique among other Charleston wedding DJs but I like to stress that my ability as a DJ is the backbone of my performance. 
I work one on one with my couples as the only Charleston wedding DJ and entertainer at my company. This allows me to provide my clients and couples with a much more personalized service and planning process for their wedding or event. More so, I'm able to provide better value without the overhead or advertising expenses that large booking agencies and Dj companies have to cover.
Over the years I have been fortunate enough to produce music and perform next to the world's top internationally ranked DJs and musicians, including DJ Tiesto, "party-rockers" LMFAO, Porter Robinson, Cassidy Pope and many many others. See IMAGES.
As a Charleston DJ for weddings and event entertainer, I now focus on high-energy entertainment having performed at over 850 weddings and events to date. As I like to mention, DJing is the foundation of what I do but my piano adds a "live" experience that simply DJing itself cannot provide. This unique hybrid approach has given me the opportunity to perform at nationally recognized weddings and events and even for celebrities. Most rewarding, I have DJ'd for over a dozen wedding planners getting married themselves and its an honor to be chosen amongst all Charleston wedding DJs as the one trusted to entertain for their special.
Another distinction between myself and other Charleston wedding DJs is the way I mix, match and blend music. I have become well known for my unique "mash-ups" and love harmonically mixing and matching instrumentals and acapellas as well as playing unique mixes of original classics from all different eras all genres. As a result, I have found the recipe for success in making people from 25 to 65 party on the same dance floor. Overall, I want to use my expertise to make your event stand out. Check out "The Music" page!
All in all, my niche style of DJing and incorporation of live piano instrumentation adds something special that guests of all ages are always intrigued by. The entertainment at your wedding or event is very important and I would love to share what I do as a SC wedding DJ with you and your guests. Out of all the DJs in Charleston, SC, no one will work harder to make sure that you have the best day of your life and my past couples would love to tell you all about it! FAQ'S AND REVIEWS.
I've spent a decade perfecting my craft and creating something unique. When I see the impact my music has on people, I know this is what I was meant to do.
– STEPHEN DARBY
The Beginning
I began this journey as a classical pianist and have always loved creating music. Once I discovered the art of mixing two songs together, I was completely hooked.
Finding My Style
One day when I was working on a song with a fellow producer and playing melody lines on a piano, we had a eureka moment and said, "Why don't you just do that on the piano live?" I then introduced the live piano on stage while I was DJing and have never looked back.
A New Generation
Since then I have fine-tuned my approach to music and performance and have created a niche type of entertainment by fusing live piano and harmonic DJ mixing. I work every day to perfect my craft and be the very best of all Charleston wedding DJs. Being able to rock out for wedding couples and event guests all over the country is the best job on the planet and I wouldn't trade it for anything.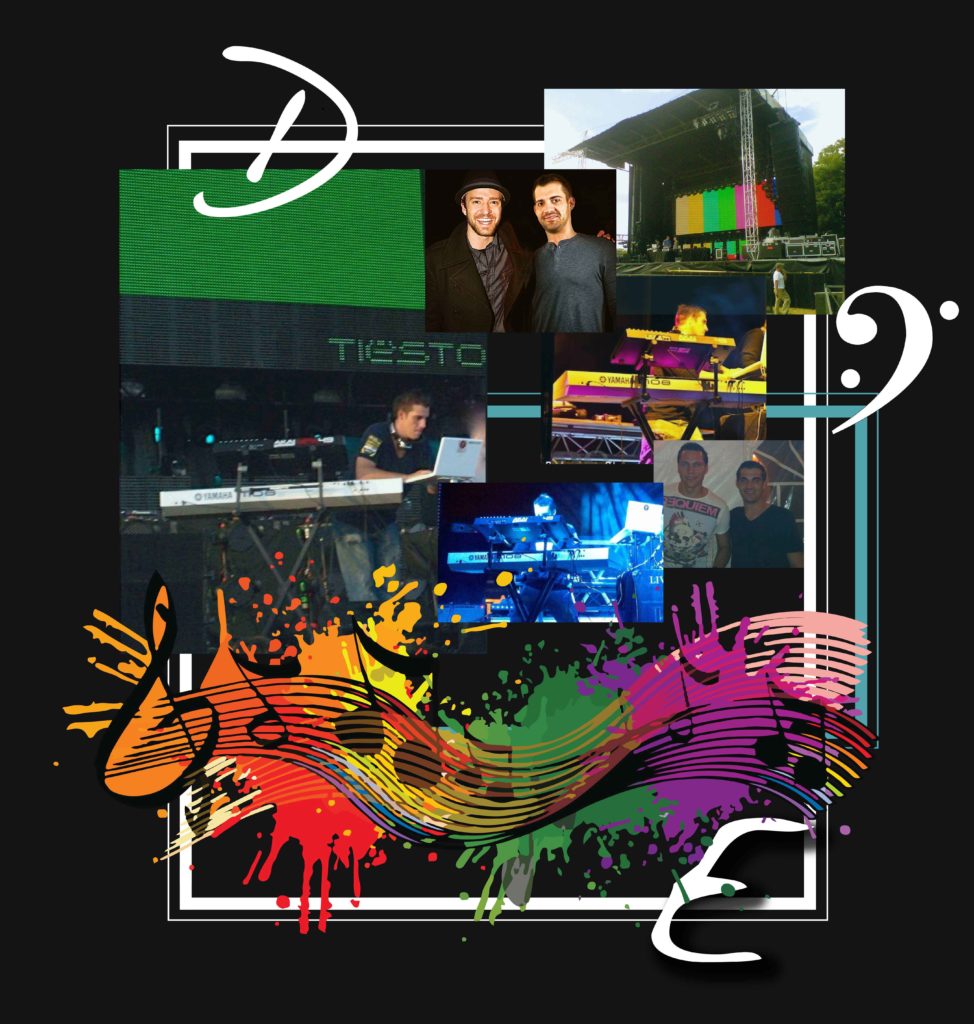 Darby Events "Party Map"
Awesome Places We Have Entertained From Coast to Coast And Beyond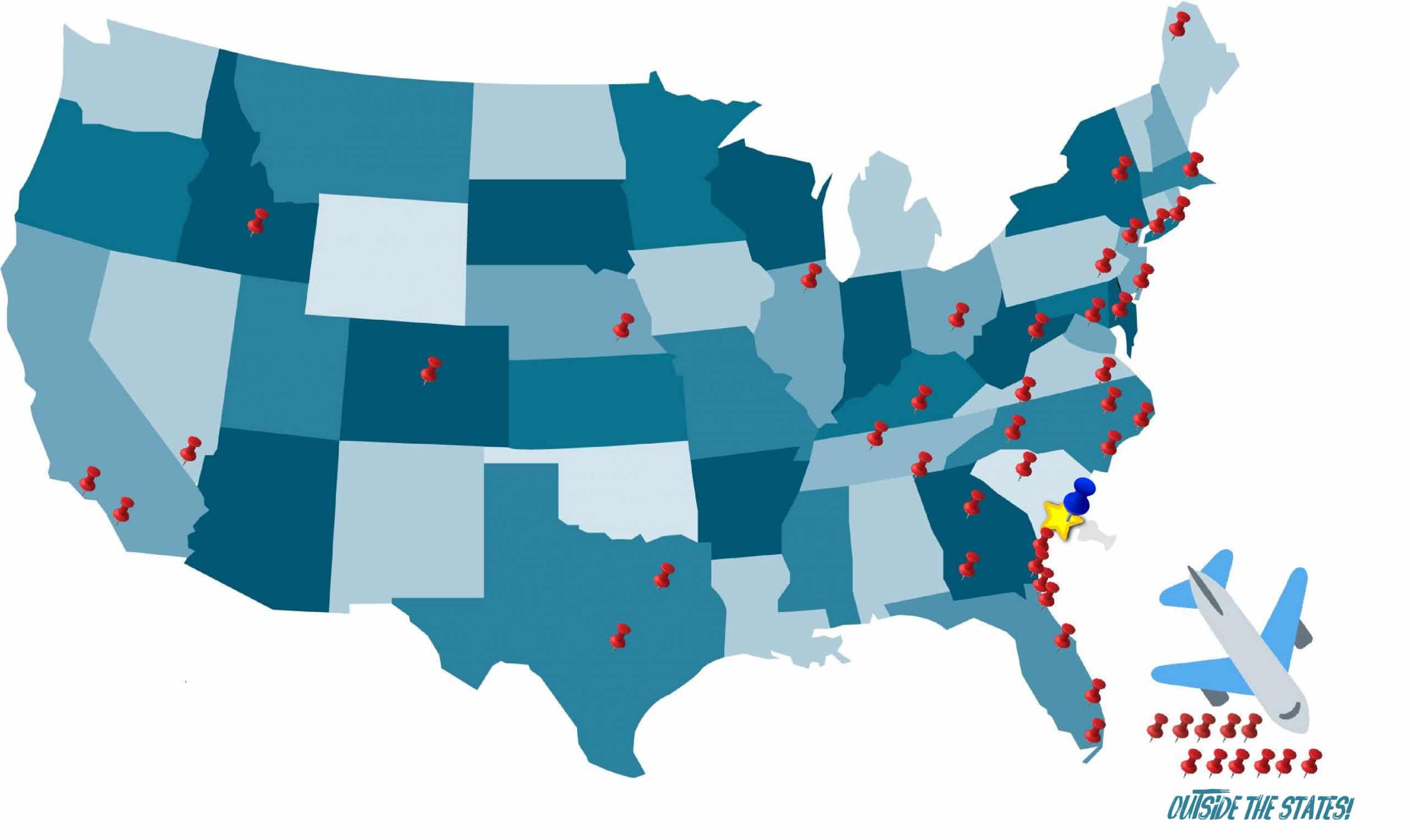 READY FOR A PACKED DANCE FLOOR?
WE WOULD LOVE TO HEAR WHAT YOU HAVE PLANNED. GIVE US A SHOUT!